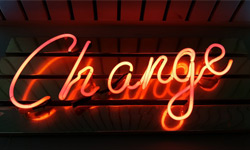 Major changes are taking place in the sector, as highlighted by an in-depth survey carried out by the school involving 45 tourism professionals and experts. This explains why the positioning of the Tourism School had to evolve, leading to its new strategic roadmap being unveiled on 23rd March. Here are some of the key points.
+
The digitisation of activities, the shift from a service economy to an experience economy, and the increasing emphasis on social and environmental impact are all new challenges facing the tourism sector and Excelia Tourism School.
The school has therefore decided to revise its structure, with the creation of a new Strategic Advisory Board chaired by Dominique Hummel. According to this tourism expert, who successively held the positions of Innovation Director for the Compagnie des Alpes, President of Futuroscope, and Chief Executive Officer of the Poitou-Charentes region, the creation of this advisory board, composed of some fifteen prominent figures from both the business world and the academic world, will further strengthen Excelia's close relationship with stakeholders in the tourism sector.
The educational offer is also evolving, focussing on 3 main areas for a new approach to learning:
highly personalised study programmes, and a diversification of the curriculum with a choice of electives and micro-credentials

augmented and immersive experience using virtual reality and through pedagogical projects in sometimes radically different environments, both in France and abroad

transversality with an emphasis on general knowledge and the acquisition of social skills
Transformation of Bachelor and Master programmes to ensure relevance
In the case of the Bachelors, "it's a question of breaking with the traditional mould", says Pascal Capellari, Director of Excelia Tourism School. "There are no longer any specialisations, even if they are underlying. We have thought about how we can move away from a basic sector-specific approach. Therefore, from the beginning of the 2024 academic year, the Bachelor in Tourism and Hospitality Management will encompass highly personalised, vocationally oriented and intercultural elements, including the possibility of 17 months of international experience, with a strong focus on tourism excellence that is sustainable and socially responsible" he adds.
The multi-faceted nature of the Bachelor will then be consolidated with a sector-specific specialisation.
As far as Masters are concerned, "we are dealing with three major sectors which have different business models," explains Pascal Capellari. "This is why we are keeping three distinct sectors: Hospitality, Destination, and Events. Furthermore, to meet the challenges of the Olympic Games and the Rugby World Cup, in Paris in September 2023, we will be opening a Master of Science in Tourism and Event Management in French, available on a Classic Track or Work-study Track. This will complement the 3 Master programmes which already exist: Destination Management in La Rochelle, International Hospitality Management in La Rochelle (100% English), International Tourism and Destination Management in Tours (100% English).
The ambition is to be the leading tourism school for future industry professionals by 2030.
Excelia Tourism School has established itself as a driving force for transformation, deploying a range of resources to support industry players in their efforts to anticipate and innovate: recognised research in tourism, particularly through the work of the school's Tourism Management Institute, a structured entrepreneurial support initiative to accelerate Impact Innovation through the XL Entrepreneur initiative, and an unprecedented approach to forecasting so as to understand the tourism of the future.
When you are the only international school of tourism management in France with the EESPIG label and the only French school to award State-accredited and UNWTO.TedQual-certified qualifications, this pioneering stance is only natural!
FIND OUT MORE ABOUT THE PROGRAMMES AT EXCELIA TOURISM SCHOOL