1.8 billion tourists by 2030, equivalent to one in five people in the world*
289 million tourism jobs worldwide in 2021**
6.1% of global GDP for the tourism sector in 2021**
The emergence of new ways of travelling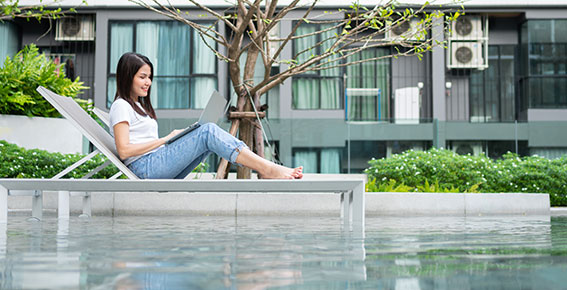 Although not a new trend, the popularity of Ecotourism is most definitely on the rise. The preference for travel that has a positive impact on the environment has gained momentum due to the health crisis. Travellers are increasingly concerned about their carbon footprint and wish to support the local economy. A study undertaken shows that 2/3 of travellers say that the eco-friendly aspect is decisive in their choices.
New technologies and teleworking make it possible to work from almost anywhere.
Therefore the concept of Workation (work + vacation) has found a niche by combining remote working with the possibility of switching off for a few hours to focus on wellbeing. While teleworking is more of a temporary situation, workation is a new way of life, combining the pleasure of travelling with remote working. These 'digital nomads' combine tourism and work, whilst justifying productivity in their projects.
The upheavals of recent months have also given rise to a new trend… Proximity Tourism. Travellers have felt the need to return to their roots, to discover their local area before exploring other horizons.
Local tourism is high on the tourism development agenda of many regions, who see it as an opportunity to respond to the various challenges currently facing the tourism sector.
Tourism during the health crisis caused many frustrations due to lockdown periods, quarantine, curfews, one cancellation after another and drastic restrictions… travellers have therefore become adept at 'last minute'.
The new jobs in the tourism sector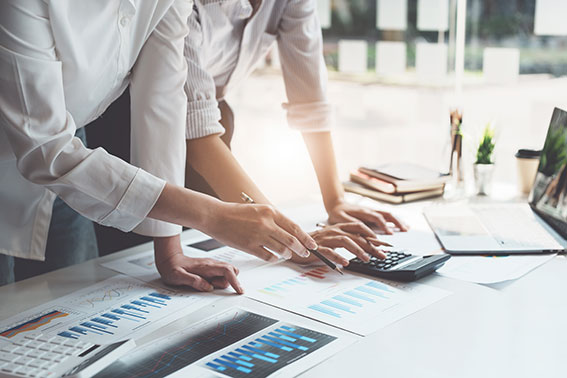 New travel habits have led to the emergence of new professions in the tourism sector, a sector that is dramatically changing in order to keep up with the latest trends and the evolution of customer behaviour.
Recruiters are certainly looking for technical and multi-skilled profiles, but they are also looking for candidates with the personality and interpersonal skills needed to develop this sector. The tourism industry needs people who understand customer service and have the ability to adapt to situations that are as diverse as they are unexpected. It is also essential to have strong linguistic and cultural skills, so as to understand the customer, to manage unexpected problems, and to deal tactfully with cultural differences.
The primary trend in the tourism sector is the tailor-made holiday. Although traditional tour operators have suffered from competition from the Internet, the 'human touch' remains essential to guide customers, identifying their needs. We are therefore seeing the spread of themed holidays that respond to the interests of holidaymakers… wine, art, wellbeing, etc. As far as new jobs are concerned, we have seen, for example, the emergence of the Wine Tourism Development Manager, a professional who is both a facilitator and a creator of experiences, responsible for promoting and enhancing the value of a region. Another example is the Tourism Project Manager, who will oversee the projects of their clients, whether private individuals or business professionals, from the assessment of needs through to the implementation of appropriate solutions.
Green Tourism or Ecotourism is another trend that has given rise to new professions. A perfect example of this is Agrotourism, which aims to promote and share the know-how of an agricultural environment. Farmers are increasingly offering Bed & Breakfast or unusual accommodation, creating a discovery trail, organising educational farm visits, etc. With this in mind, tour operators are employing more Ecotourism Products Designers.
Another promising profession is that of Yield Manager, or Revenue Manager. Initially adopted by airlines, this job has now spread into other parts of the tourism sector. The task of the Yield/Revenue Manager is to optimise the turnover of a hotel, tour operator or transport service by varying the rates according to the volume of reservations.
New data and communication professions have also taken their place in the tourism sector. For example, there are more and more Data Analysts, responsible for analysing customer behaviour, habits and desires, and then putting forward targeted offers.
The web is an essential, if not unique, sales channel for companies specialising in eTourism. In the age of digital technology and the natural referencing war on the Internet, communication and digital positions (SEO Manager, Community Manager, etc.) are very much sought after.
Other professions have emerged, particularly in HR. For example, to encourage staff retention, the position of Talent Manager has made its way into the hospitality industry. These professionals are responsible for attracting and retaining the best-performing personnel by accompanying them throughout their career evolution within the company.
The tourism sector surprises and reassures by its capacity to renew itself, encouraging its professions to evolve. Being a qualified specialist is still highly valued, but there is an increasing demand for versatility.
* Source: UNWTO
** Source: World Travel & Tourism Council, Travel & Tourism Economic Impact