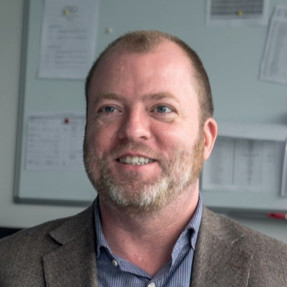 Yes, over the past two years, everyone has been onboard, in two different senses of the word, i.e. onboard as in "travelling" for exchange students and onboard as in "committed" for the institutions with whom we have signed valuable partnerships. Interview with Alejandro Escudero Yerro, Director of International Relations
The last time you were interviewed was exactly two years ago, What is your overview of things since then?
The COVID crisis may have created the impression that anything "international" had come to a standstill. But this was merely a feeling, because since the start of the new academic year last September, 12 partnerships have been signed between international universities and the Business School, two with the Tourism School, and 6 double qualifications have been successfully negotiated.
This shows that the international dimension is very much alive, with high profile partners still very interested in signing agreements with us. France, Excelia, La Rochelle, Tours, and Orleans remain extremely desirable and safe destinations. In addition, we continue to attract talented international students who are eager to spend a semester or a year studying for a double qualification, or even to embark on an entire undergraduate or postgraduate programme.

So, were our students still able to head abroad?
Yes, with one proviso: avoid destinations not recommended by the Ministry of Foreign Affairs, favouring authorised and safe destinations. Some countries, such as China, have closed their borders, with no guarantee that they will be reopened. Being able to go there does not depend on us or the universities in China, but on the goodwill of the Chinese government. There is a dichotomy between reality and what people imagine, expecting the impossible.
All students on the BBA International were, in fact, able to travel. It's a credit to my team who worked so hard to send them elsewhere in Europe and find a place for each of them. They had double the workload because what traditionally required one task suddenly required two or three. I would like to salute their commitment because in some schools exchanges were simply cancelled.
Twelve partnerships signed with the Business School, two with the Tourism School: can you tell us a bit about them?
For the Business School, it's impossible to detail everything here, but I must mention the Indian Institute of Management Kozhikode in Kerala (EQUIS- and AMBA-accredited) which is one of the 5 best in India, Troy University in Alabama, USA (AACSB-accredited), Universidad de Navarra in Spain (EQUIS-accredited) and, as we are still continuing to develop relations with Asia, Binus University in Jakarta, Indonesia (AACSB- and EPAS-accredited).
On the Tourism side, we are proud to have signed agreements with the Royal Roads University in Victoria, Canada, and with the Inland Norway University of Applied Sciences in Lillehammer.
Since September 2021, you have also concluded agreements for 6 new double qualifications. Can you give us more details?
For the Master in Management, we have signed agreements with the MBA of ZESM which is the Zagreb School of Economics and Management in Croatia (AACSB-accredited), with the MBA of the Faculty of Economics and Business at the Universitas Gadjah Mada in Indonesia (AACSB-accredited), with the MSc of the University of Limerick in Ireland (AACSB-, EQUIS- and AMBA-accredited) and with the Master in Management of the National Taiwan University of Science and Technology (AACSB- and EQUIS-accredited). For the BBA International, the double qualifications are with the BBA of ESIC Business & Marketing School in Madrid, Spain (AMBA- and EPAS-accredited) and the BBA of ZSEM in Croatia.
These partnerships are the result of several years of intensive work. If it's possible to draw anything positive from COVID, it's the fact that it enabled us to capitalise on the greater availability of colleagues to exchange content and syllabuses, and negotiate these double qualifications.
Always focus on the positive, is that your work philosophy?
Absolutely. My team and I concentrated so hard on finding solutions that we avoided all the problems. We could have sat and waited, but it never crossed our minds... thankfully!