Main role
A Brand Manager is responsible for the marketing of the brand, and implements the strategy on social media to increase the company's notoriety. They manage the brand on the internet to create a link between the brand and the general public.
SIMILAR JOB TITLES/JOBS
Employer Brand Manager, International Brand Manager, Digital Marketing Manager.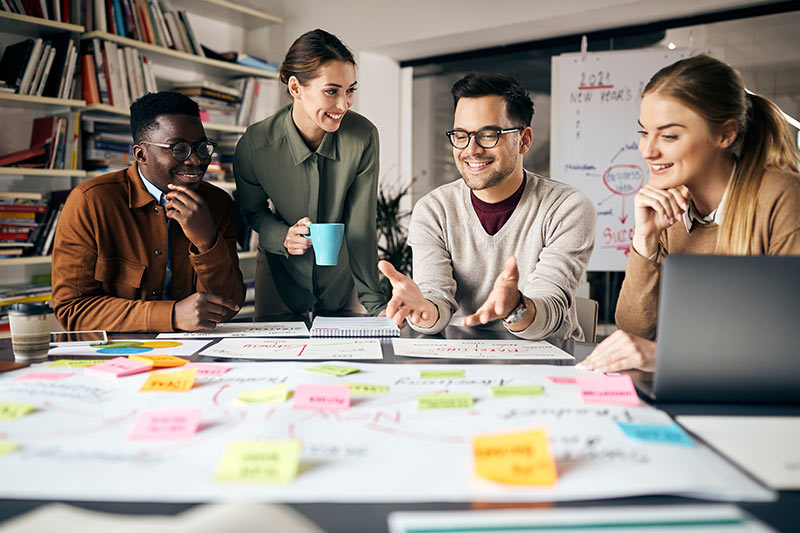 Job tasks
They monitor the competition and analyse the market. They are attuned to innovations in their market and analyse consumer behaviour.
They manage and develop a digital presence strategy on the various social media and maintain the e-reputation of the employer brand.
In coordination with the technical IT teams, graphic designers and bloggers, they lead web projects.
They evaluate marketing campaigns, and set targets for visibility, new customers and turnover generated through their campaigns.
They work to create a strong digital identity for their brand(s).
Required skills
Creativity, Analytical skills, Writing skills, Interpersonal skills.
What you need to learn/master
Brand management, Intercultural customer relations, Communications and advertising, Digital marketing, Online marketing, E-commerce, Project management.
Level of qualification:

Bachelor Year 3 (3 years of post-High School education)
Career opportunities & progression
Management positions in the field of digital communication or marketing, Marketing Manager, Social Media Manager.