Main role
A Chief Happiness Officer (CHO) is responsible for putting people at the centre of the company's activities through the development of an innovative and positive corporate culture based on the principle that happy employees are more effective in their jobs. Their role is a combination of 'HR Consultant' and 'Internal Communications and Events Manager'. Their role is to create the best possible working conditions and a positive corporate atmosphere to ensure that employees are happy at work. Their main focus is employee wellbeing at work with the objective of improving performance, but also attracting promising young talent through the development of a strong and positive corporate culture.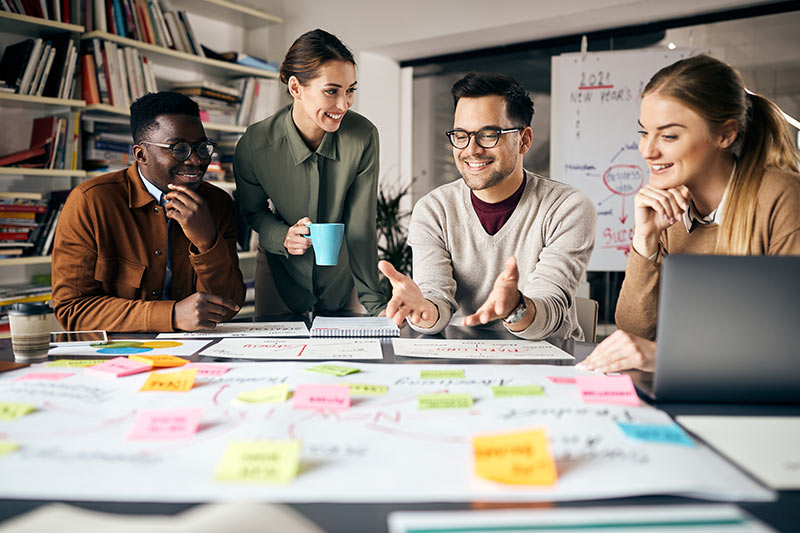 Job tasks
They are attentive to the needs of employees and able to detect any particular problem or tension so as to resolve issues as quickly as possible.
They design, plan, organise and oversee the smooth running of events aimed at team building and employee wellbeing.
They coordinate activities in communal areas of the company premises, organising regular or one-off events.
They serve as a link between the various departments within the company (in a case where the company is made up of several teams with different objectives).
They cultivate a positive corporate culture and a 'feel-good' atmosphere to attract new talent that will benefit the company.
Required skills
Excellent interpersonal skills, Good listening skills, Empathy, Ability to bring people together, Enthusiasm, Altruism.
What you need to learn/master
Digital communication tools, HR management techniques, Communication skills, Leadership.
Level of qualification:

Master Year 2 (5 years of post-High School education)
Career opportunities & progression
There are many career opportunities in the fields of Communications, Human Resources, Coaching, etc.