Main role
A veritable specialist in social media, a Community Manager's role is to federate Internet users via Internet platforms centred on common interests (brands, products, etc.) and to manage and enforce the ethical rules of the communities. They define content for each target group (images, videos, articles, competitions, etc.), plan production, publish on and host social media sites, and evaluate the effectiveness of any actions.
SIMILAR JOB TITLES/JOBS
Network or Web Community Coordinator.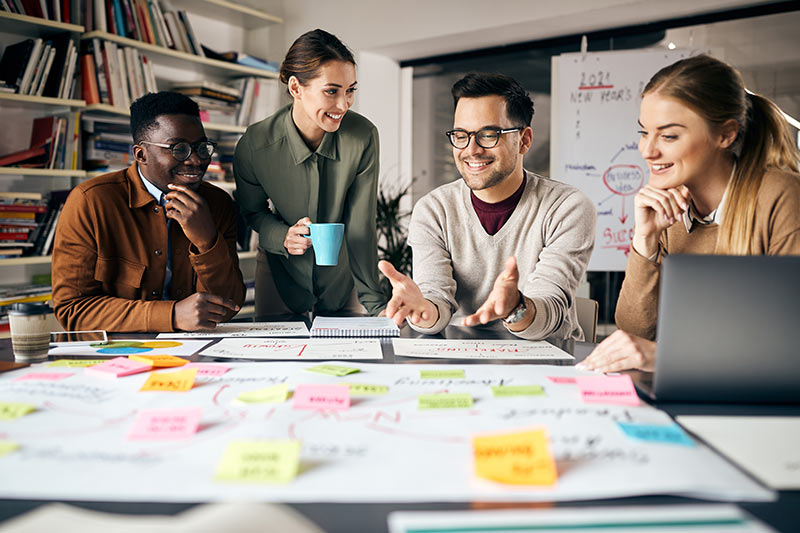 Job tasks
They federate and encourage interaction between Internet users by managing the business's various Internet-based accounts.
They write or forward content to develop the visibility of the brand and therefore sales.
They analyse the marketing buzz and monitor the brand's image on the various online media (analysis of images, editorial content, etc.).
They provide feedback to the company from the online community.
With the technical teams, they coordinate any improvements to be made to the website.
Required skills
Curiosity, Creativity, Rigour, Writing skills, Keen interest in web culture.
What you need to learn/master
Written and digital communication, Web project management, Social media management, Brand content/content creation, Knowledge of programming languages, DTP.
Level of qualification:

Bachelor Year 3 (3 years of post-High School education)
Career opportunities & progressions
Web Project Manager, Brand Manager.