Main role
A Content Manager creates and manages digital content on the web for a brand, a company or an institution in order to optimise customer relations. Their sphere of activity is multi-channel and multi-support, in conjunction with the various marketing professions.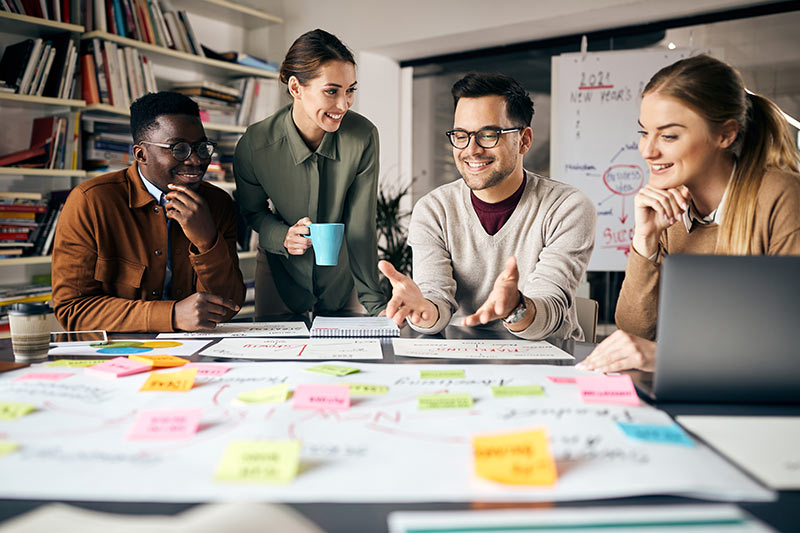 Job tasks
They develop a web editorial strategy according to the needs and expectations of the marketing department, in order to optimise customer relations (winning and retaining customers).
They develop strategies, according to the target audience, by type of medium (Internet, e-mailing, white papers, brochures, competitions, Facebook ads, etc.)
They produce marketing content to promote the company's products: emailings, brochures, catalogues (on and off-line), blogs, e-magazines, documentation, social media, user stories, videos, etc.
They monitor results in terms of traffic acquisition and customer loyalty by sector, using web analysis tools.
Required skills
Open-mindedness and curiosity, Creativity, Writing and communication skills, Keen interest in web culture.
What you need to learn/master
Design and copywriting, Media and social media strategies, SEO and web traffic analysis tools, Web project management, Graphic and audiovisual project design.
Level of qualification:

Bachelor Year 3 (3 years of post-High School education)
Career opportunities & progression
Community Manager, Webmaster, Multimedia Project Manager, Communications Manager;