Main role
A Data Manager uses the data of the company or its market, and is responsible for databases. They are also responsible for the architecture and design of the computer databases and the processes that will enable this data to be collected. Their objective is to improve the performance of the company and its various departments. Their role is strategic.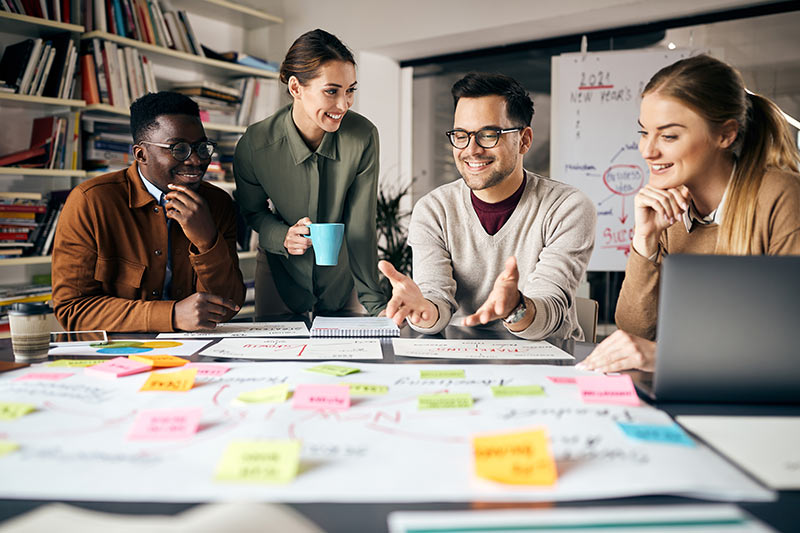 Job tasks
They choose the data to be collected, and determine their format and origin.
They organise the collection and storage of data in order to facilitate their exploitation and ensure proper management.
They ensure the reliability of the data, as well as their legal conformity and their accessibility.
They disseminate information to other departments and help interpret the data to facilitate decision-making.
They may be required to manage a technical team.
Required skills
Ability to analyse and summarise, Enjoy working in a team, An interest in IT and systems, Mathematical skills, Rigour.
What you need to learn/master
Information systems, Database systems, Information processing and data management, Production and implementation.
Level of qualification:

Master Year 2 (5 years of post-High School education)
Career opportunities & progression
Numerous job opportunities in the finance sector (banking, insurance, etc.), and in other fields such as industry, health, pharmaceuticals, consulting, etc.
Data Consultant, Data Manager, Data Governance Manager, Chief Data Officer.