Main role
An Events Agency Manager is responsible for organising events such as trade fairs, conferences, exhibitions, inaugurations, business tourism events, etc. They recommend services in line with the client's project specifications. With the support of a dedicated team, they design and organise an event, manage the invitations, and oversee the smooth running of the event on the actual day. As company managers, they formulate a business strategy and ensure the sound administrative and financial management of their business, paying particular attention to human resources.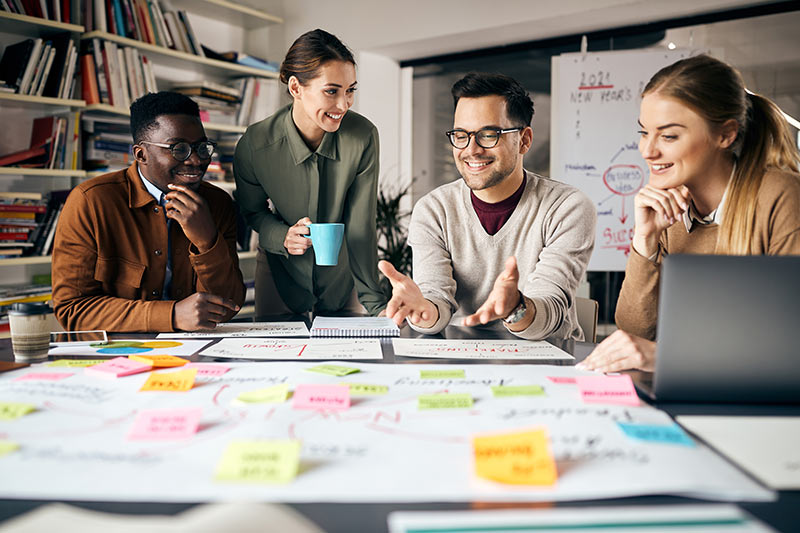 Job tasks
They put together tenders or responses to tenders.
They define the sales and communications strategy.
They are responsible for the general management, budget monitoring, administration and human resources of the company.
They are responsible for implementing marketing communication campaigns to promote events.
Required skills
Sense of responsibility, Leadership, Strong organisational skills, Good interpersonal and communication skills, Creativity, Open-mindedness, Rigour, Proficiency in foreign languages
What you need to learn/master
Strategic management of tourism, Negotiation, Tourism organisations and stakeholders, Sustainable tourism and responsible marketing, Team management.
Level of qualification:

Master Year 2 (5 years of post-High School education)
Career opportunities & progression
They can progress to the position of Communications Manager for a Company, Trend Analyst for a specialised firm, or even Talent Agent.