Main role
As the guardian of the company's image both internally and externally, a Head of Communications is the company's communications specialist. Responsible for the overall communications strategy, they promote the company's brand image and coordinate strategies. They decide on the type of communications (written, oral) and the media (paper, digital). They identify the key values to be promoted. They organise events for employees and customers, and monitors their satisfaction.
SIMILAR JOB TITLES/JOBS
Communications Manager.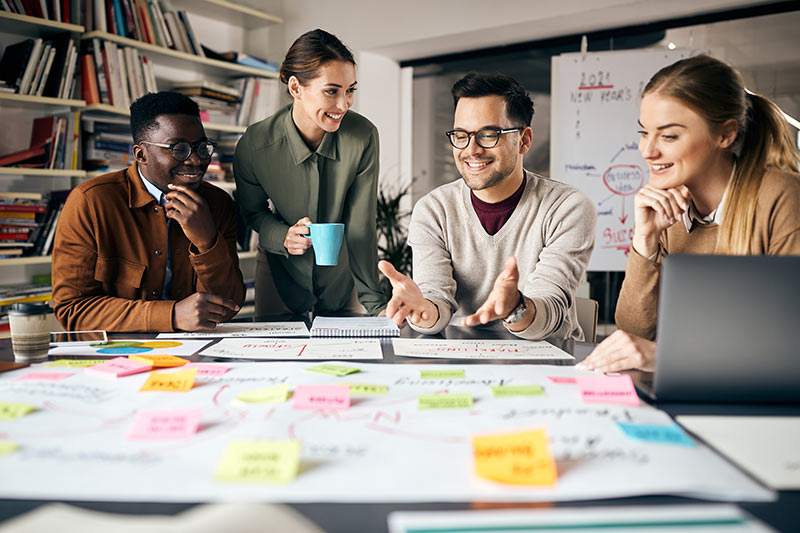 Job tasks
They transform the company's strategy into communication initiatives (web or press campaigns, event organisation, advertising campaigns, product launches, etc.).
They contact service providers on the basis of specifications and budget, and coordinate them to ensure they deliver the correct messages, and comply with budgets and timetables.
They write and create content and communication support material, or supervise the writing of such material.
They maintain close contact with the press and media.
They do everything possible to ensure that events, cocktail parties, trade fairs, press conferences, etc. run as smoothly as possible.

Required skills
Good listening and interpersonal skills, Writing skills, Creativity, Organisational skills, Ability to use initiative and make proposals.
What you need to learn/master
Publishing software, Public and press relations, Written and oral communication, Marketing, Customer experience management, Digital communication and web design, English.
Level of qualification:

Bachelor Year 3 (3 years of post-High School education)
Career opportunities & progression
Career apportunities exist in SMEs, SMIs, start-ups or large companies, and in agencies. You may move on to become a Communications Manager or an Entrepreneur (setting up your own agency) or work as a Freelancer.