Main role
A Public Relations Manager is the company's spokesperson for the media and the general public. They implement a company's communications strategy for the press and public institutions. Their role is also to actively communicate, promote and harmonise the company's corporate image.
SIMILAR JOB TITLES/JOBS
Public Relations Officer, Public Relations Executive, Public Relations Coordinator.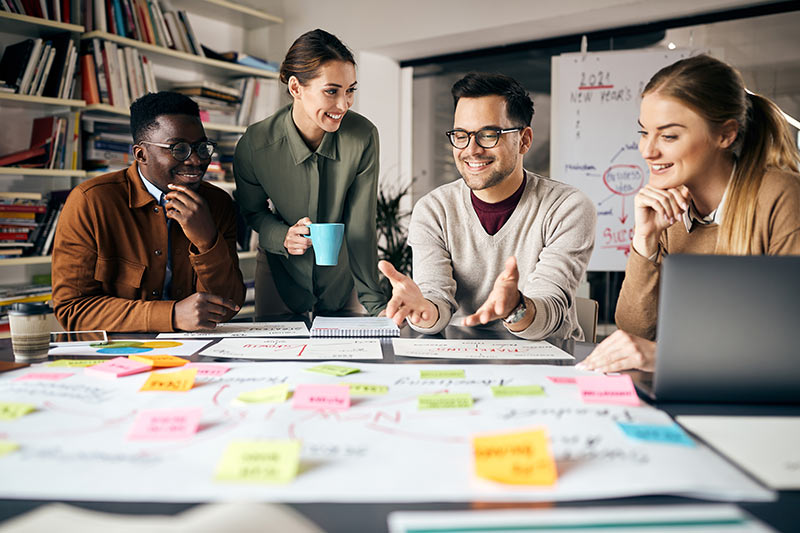 Job tasks
They define the strategy for press communications: choice of distribution channels, types of media (size of advertising insert, length of TV/radio ad, etc.).
They write communications support material (invitations, programmes, press kits, press releases, social media postings, newsletters, etc.).
They organise events for members of the public or the press to meet the company (business trips, company visits, conventions and conferences, etc.).
They are involved in the design, supervision and updating of the website(s), with a view to promoting the company on the Internet.
They analyse the results of campaigns (awareness, audiences, etc.) and their return on investment.
Required skills
Excellent written and oral communication skills, General knowledge and understanding of the media, Negotiation skills, Curiosity, Stress management skills, Excellent interpersonal skills.
What you need to learn/master
Networking, Press reviews, Communications strategy and plan, Design and copywriting, Media strategy and social media strategy, Crisis communication and responsible communication.
Level of qualification:

Bachelor Year 3 (3 years of post-High School education)
Carreer opportunities & progression
As they gain experience, Public Relations Managers can work as Communications Managers, Event Project Managers or as Freelance Consultants. They may also specialise in a specific type of communications (events, finance, government, etc.).