Main role
A Sales Promotion Manager seeks to increase the visibility of their products. As the interface between the Sales and Marketing Departments, they organise promotional campaigns (events, competitions, in-store product promotions, discount coupons, etc.) to boost sales.
AUTRES APPELLATIONS
Sales Marketing Manager, Sales Manager, Head of Sales.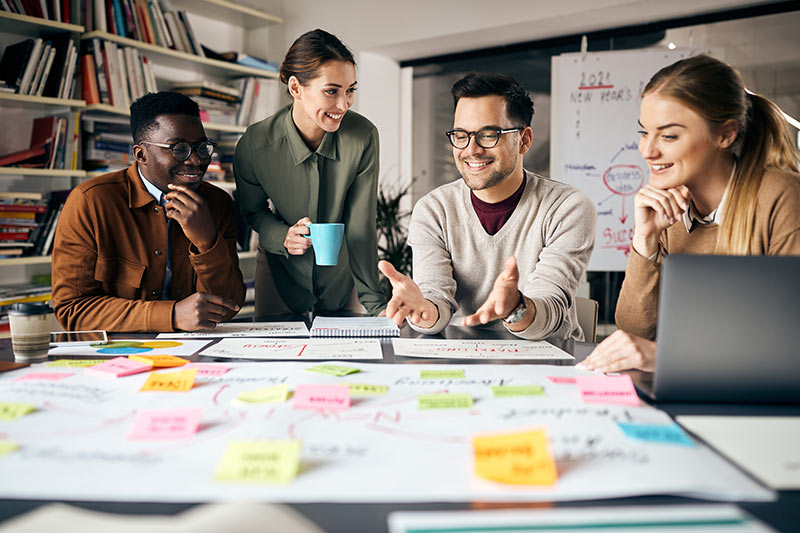 Job tasks
They develop a marketing strategy to entice the consumer (special offers, competitions, packaging changes, etc.).

They monitor market trends and the evolution of sales while respecting the budget.

They train, manage and motivate the sales team.

They assess the effectiveness of the campaign and draw conclusions on how to adjust the sales strategy.

They build up a network of distributors in order to maintain good relations and to negotiate the best deals for their company.
Required skills
Negotiation skills, Imagination, Interpersonal skills, Leadership skills.
What you need to learn/master
Team leadership, Operational marketing, Negotiation techniques, Merchandising, Consumer behaviour.
Level of qualification:

Bachelor Year 3 (3 years of post-High School education)
Career opportunities & progression
This job is accessible with previous sales experience (e.g. salesperson or department manager).
It can lead to jobs such as Sales Director, Marketing Director, Operational Marketing Manager.