Main role
Like any company manager, a Travel Agency Manager is responsible for all aspects of the business including its organisation, marketing, sales strategy, recruitment, training, and management. They oversee all the business activities of the agency and are responsible for determining the range of products offered in conjunction with tour operators. They recommend and negotiate new travel packages by dealing directly with tour operators, airlines, hotels and tourism professionals, and supervise the sales and activities of their team of travel consultants/customer advisors.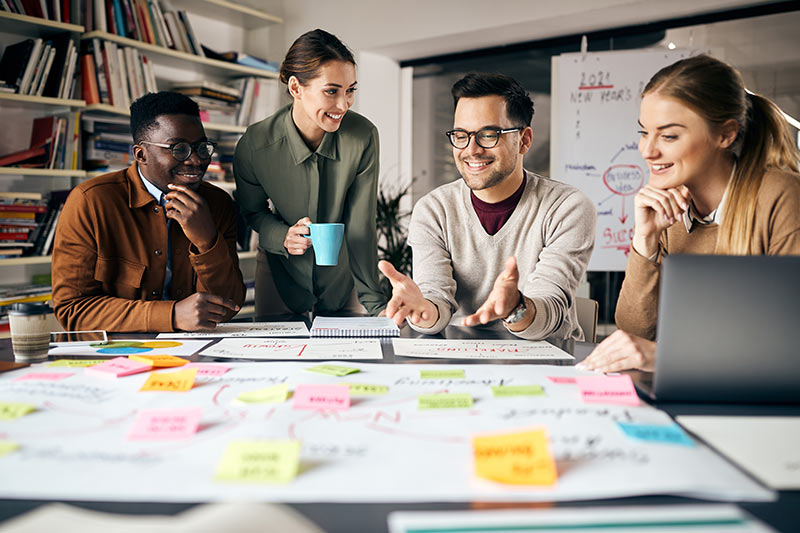 Job tasks
They supervise and motivate their team of customer advisers to ensure that their customer service, listening skills and recommendations are of the highest quality.
They determine the sales strategy and organise sales operations such as customer events, presence at trade fairs, mail shots, telemarketing campaigns, etc.
They keep abreast of the latest tourism developments and offers by attending trade fairs and training events run by industry professionals such as tour operators and airlines.
They are responsible for supplier relations.
They are responsible for the general management, budget monitoring, administration and human resources.
Required skills
General knowledge, Listening skills, Interpersonal skills, Excellent organisational skills, Curiosity.
What you need to learn/master
Team management, Marketing, Fluency in English, Knowledge of the travel and tourism industry, Negotiation and purchasing.
Level of qualification:

Bachelor Year 3 (3 years of post-High School education)
Career opportunities & progression
After a few years' experience, they may move on to manage a number of agencies in the same group, working as Regional Manager/Area Manager or Group Director.