La Rochelle
Excelia has been established in La Rochelle since 1988, offering a range of high-quality educational programmes.
Our campus in La Rochelle... A Dynamic city full of life !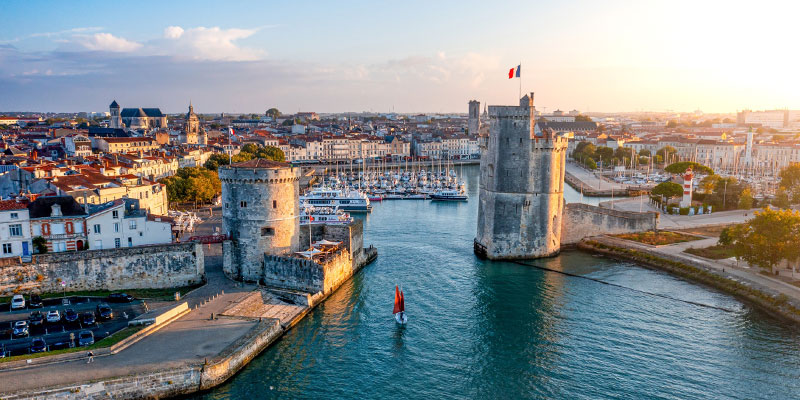 Since 1988, Excelia has been developing its activities in the city of La Rochelle.
Perfectly situated on the Atlantic Ocean, close to the three iconic islands of Île de Ré, Île d'Oléron and Île d'Aix, and within the triangle of the three major cities of Nantes, Paris and Bordeaux, La Rochelle is a city with numerous tourist attractions and economic opportunities. It is a wonderful part of the country where life is good, described by local residents as 'green and peaceful'. Indeed, those living in La Rochelle and the Charente-Maritime region are very conscious of their environmental footprint.
Although a highly popular tourist town, La Rochelle is dynamic all year round, thanks in particular to the more than 10,000 students in the schools and universities in the Minimes district of the city… this is where Excelia is based, and whose campus accounts for almost half of these students!
La Rochelle nurtures the concept of living together and works to strengthen solidarity among its citizens. It remains a city where the feeling of tranquillity and security prevails.
As the second most popular tourist destination in France, the region of Charente-Maritime is the ideal place to locate a school of tourism. It boasts not only an exceptional coastline, but also an outstanding historical heritage and numerous attractions such as La Palmyre Zoo and the Aquarium of La Rochelle. Offering a wide range of tourist activities, it is therefore home to a host of industry professionals, who act as important role models for students, as well as dynamic businesses, providing students with valuable experiences.
Find out more about our La Rochelle campus
Tours
In 2019, Excelia opened a new campus in Tours, in the heart of an economically rich and dynamic region.
Our campus in Tours ... Where tradition and new technology converge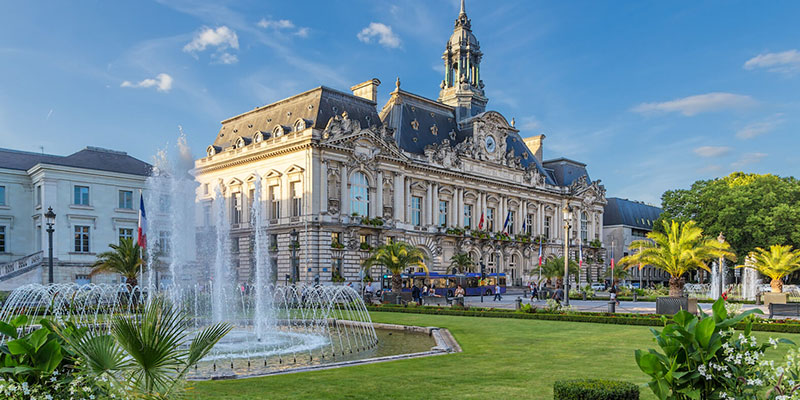 It is in the beautiful city of Tours, in the heart of the Loire Valley, in a region designated as a UNESCO World Heritage Site, that Excelia established a campus in 2019. This expansion is in line with the school's objective to provide excellent management education in a rich and attractive region.
Tours boasts an exceptional living environment, where the Loire River has shaped its history, culture, landscapes and heritage. Particularly appreciated for its way of life, Tours is a modern and dynamic student city with a wealth of monuments, museums and gardens, and has been designated a 'Ville d'Art et d'Histoire'.
Nestled on the banks of the Loire and Cher rivers, Tours benefits from an ideal geographical location. Thanks to the motorway network that surrounds it, it is a veritable crossroads, linking several major French cities, making it easy to get to Angers, Nantes, Le Mans and Orleans.
However, its main advantage is its proximity to Paris, which can be reached in less than an hour by TGV… ideal for an internship, a work-study placement, or simply a short break in the 'City of Lights'!
If you dream of a heading abroad, alone or with friends, it's good to know that Tours Val de Loire airport offers flights to several European cities! You can be in London, Dublin or Porto in just a few hours!
All the advantages of this region led Excelia to choose Tours to develop a campus for Excelia Tourism School, its applied management school specialising in tourism.
Find out more about our Tours campus